Snow Services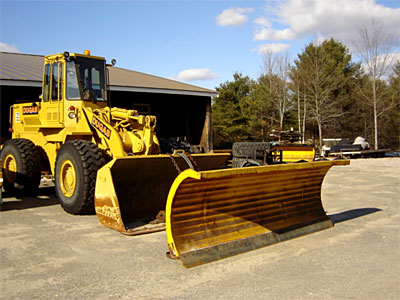 Scott Dugas Trucking & Excavating has over 20 trucks and pieces of equipment ready to go when the snow flies. We handle everything from driveways, 60 unit condominium complexes, and large business parking lots. We keep most of our plowing contained to Yarmouth, but are willing to put larger machinery at businesses outside of town that need a dedicated machine.
To further service our plowing customers we operate three F-550 dump trucks with four cubic yard sanders. We also sand or salt driveways and parking lots that are not current customers. Just give us a call and we will gladly come and spread some sand or salt in Yarmouth or any of the surrounding communities.
There is sand and salt available at our shop on East Elm Street that we will gladly load on your pick-up truck or load in your sander. We are open to load 6am - 5pm weekdays and can usually be found at the shop on the weekends when we are having a winter event.
To have snow removed or snow banks pushed back when space is getting limited please call the office and we will gladly schedule it with you.